(Interference) ... __ "We, humans, conquered all... first the earth and now the universe itself is at our feet. No one is able to stop us, we build the dimensional Space Gate and The Central Brain of Mankind, which allows us to control everything flawlessly. What harm could it be holding so much power? Nothing less expected from the most capable creatures that ever lived. We never believed evil would come our way again.
... (Rage voice) We were unbeatable, what a foolish thought. One day almost out of nowhere, we were surprised by an unknown enemy, that successfully infiltrated and took control of The Central Brain of Mankind. That was the beginning of the end of our peaceful days.
__We lost control of all our ships, communications with other star-bases, colonies were shut down, and lastly the dimensional Space Gate was destroyed. Overthrown in a blink of an eye, how could this happen to us again?
Hey you, Commander!  HURRY UP ! You and your Brain Ship Program are our only and last hope!! The destiny of all humankind is at your fingers."
Space War against ILLITERACY and DYSLEXIA!
Typing Fingers – Enemy is an unique app that combines education with gaming. It teaches touch typing in a stylized space shooter game genre.
10s teaser
---
30s TEASER
---
INTRO TEASER
---
Pre-release soon available
---
---
Screenshots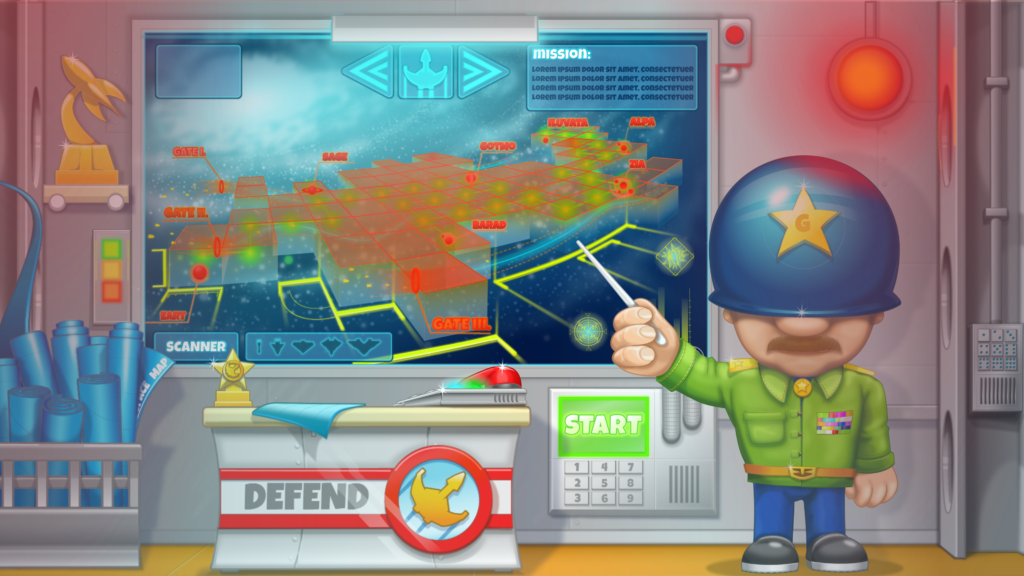 Get into typing-style battles against unknown enemies that are trying to wipe out humankind from all the universe.  As follows,  Save the human race by playing the role of a commander with his Brain Ship Program that allows him to control ships mentally. Dive yourself in the greatest space war against illiteracy and survival to regain control of every human star-base and colony that fell under enemy power